Variety Interview - Designing the White Spikes
Category: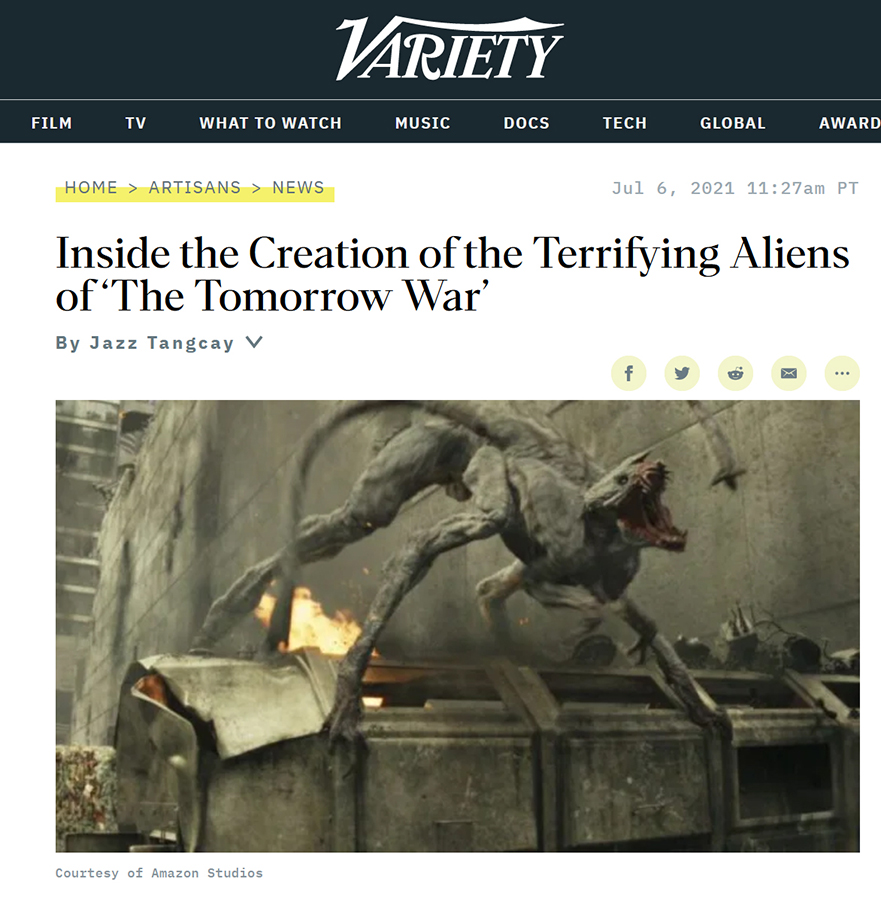 Variety interviewed me about my process of designing the terrifying aliens, called White Spikes, for The Tomorrow War.
I talk about the brief that was given to me, my influences and how it all came together.
Thanks to Jazz Tangcay.
Read the full Interview on Variety!