Télécran and SFX Magazine - Interviews
Category: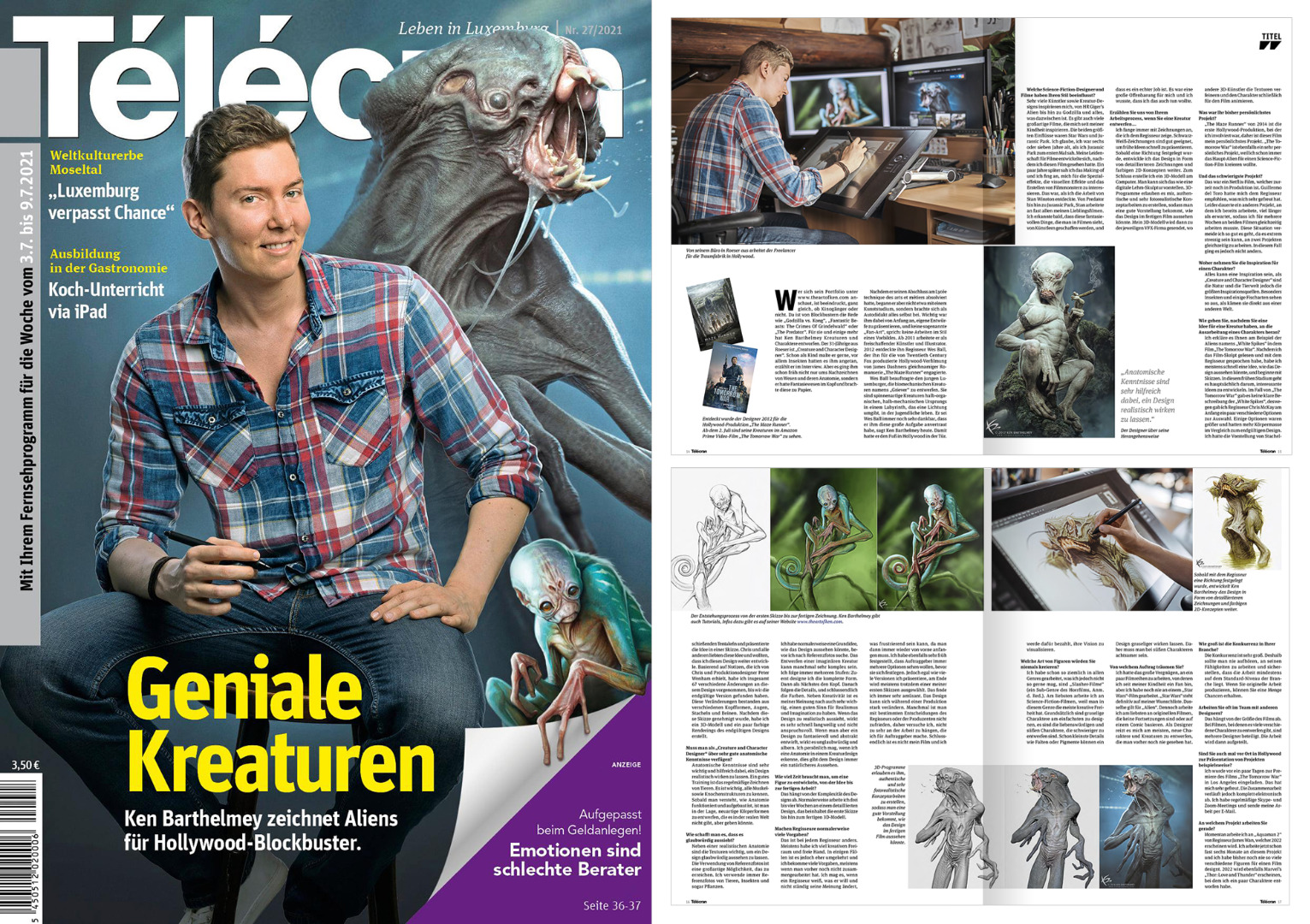 Télécran
I'm on the cover of the luxembourgish magazine Télécran. The issue includes a six page artictle about my work, inspiration and future projects.

Thanks to Martina Folscheid for the interview,
and Kary Photography for the great photos.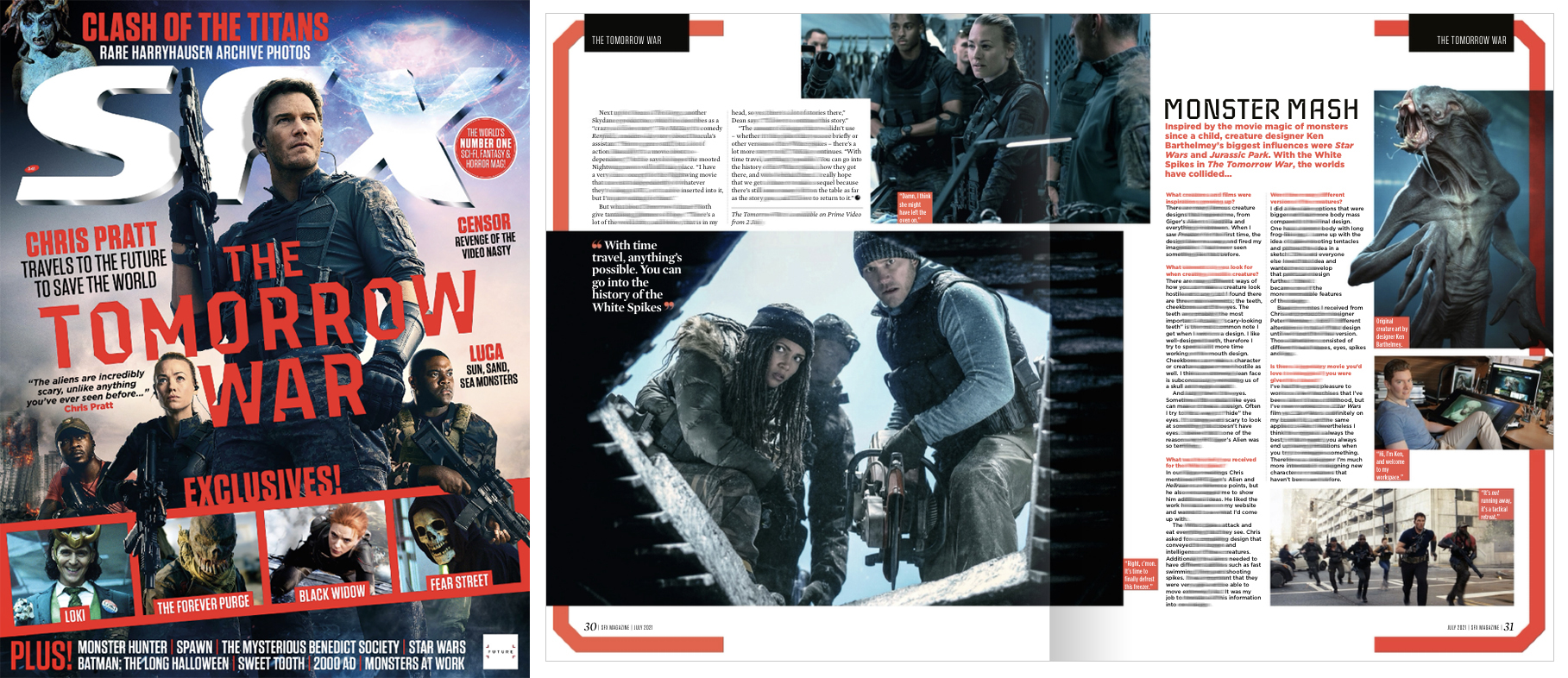 SFX Magazine
SFX Magazine interviewed me about designing the White Spikes for The Tomorrow War.
I'm delighted to be part of this issue, the eight page article also includes interviews with director Chris McKay, writer Zach Dean and actor/producer Chris Pratt.

Thanks to Darren Scott.

You can order a copy on magazines direct.