CG Gallery Award
Category: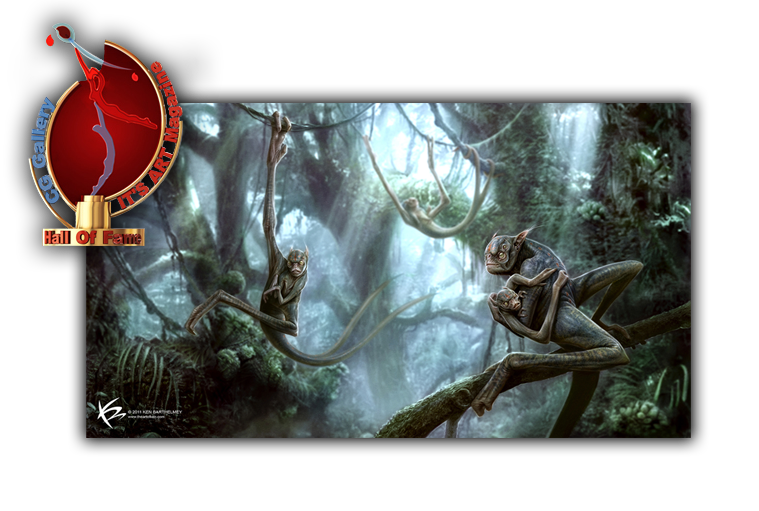 Hi everyone! Today I've got some exciting news for you all. As you may or may not know, I am part of this awesome art community "IT'S ART" and guess what: They have nomimated and awarded me their 'CG Gallery Award' for my alien-apes image ( Here you can view the picture on IT'S ART: http://kenbarthelmey.itsartmag.com/story.php?title=ALIENAPES )
I am fairly new to "IT'S ART" and I have already won an award, which makes me feel even better about the alien-apes.
Prior to winning that award they featured my image on their front page for the entire to community to see. But I'm not done yet. Every week they choose the best submission of that week and for their 228th edition they choose the apes too.
It makes me feel proud and happy, when I see that my works gains so much attention and popularity.
Here is also my portfolio on IT'S ART: http://kenbarthelmey.itsartmag.com/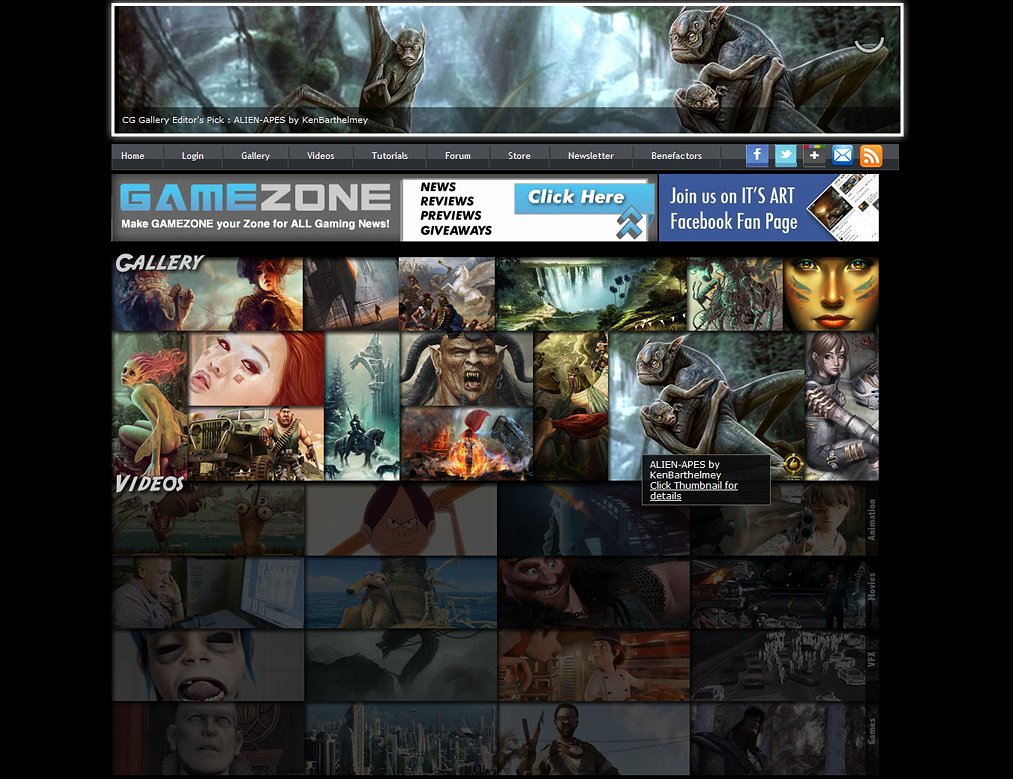 On deviantART I have also won The Daily Deviation for the same picture !!!
( view the picture on deviantART: http://kenbarthelmey.deviantart.com/art/ALIEN-APES-277948393 )
The alien-apes have really proven themselves to be some sort of masterpiece as they not only gained fame on "IT'S ART" but also on deviantART.
Every day deviantART members can showcase impressive or interesting works of other members if they feel that these works deserve the attention of the rest of the community. And the alien apes where chosen with a quote that said "I am blown away by these Apes. Totally awesome!", from a user called "realityfaery".

After all this hype and fame I am eager to create the next master piece. You will hear more from me ;)