Artist Feature - ZBrush and KeyShot Interviews
Category: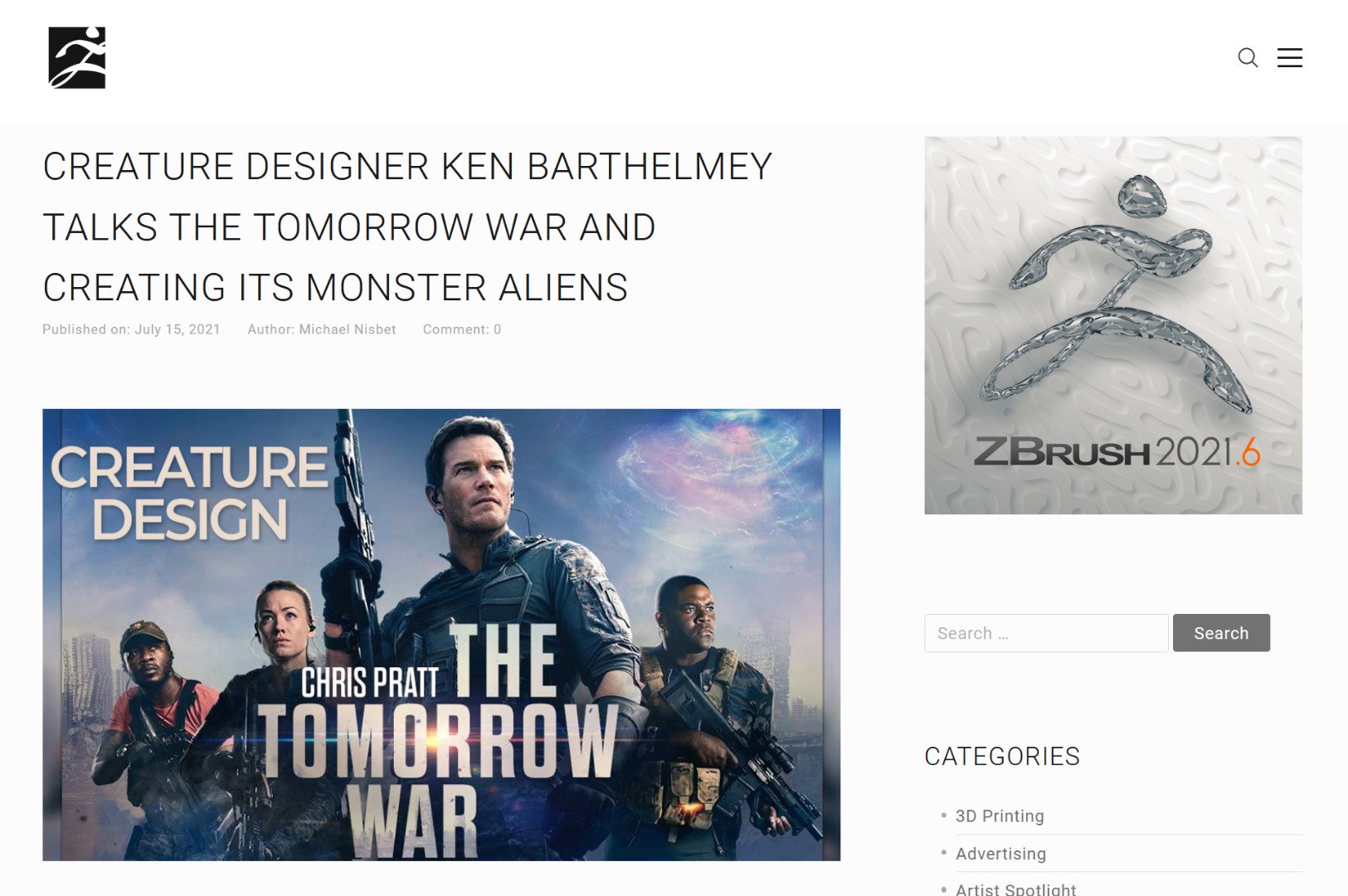 ZBrush
Pixologic interviewed me about my experience designing the aliens for The Tomorrow War and how I used ZBrush in my work process.
Thanks to Michael Nisbet.
You can read the
interview
that Pixologic has done with me on their website.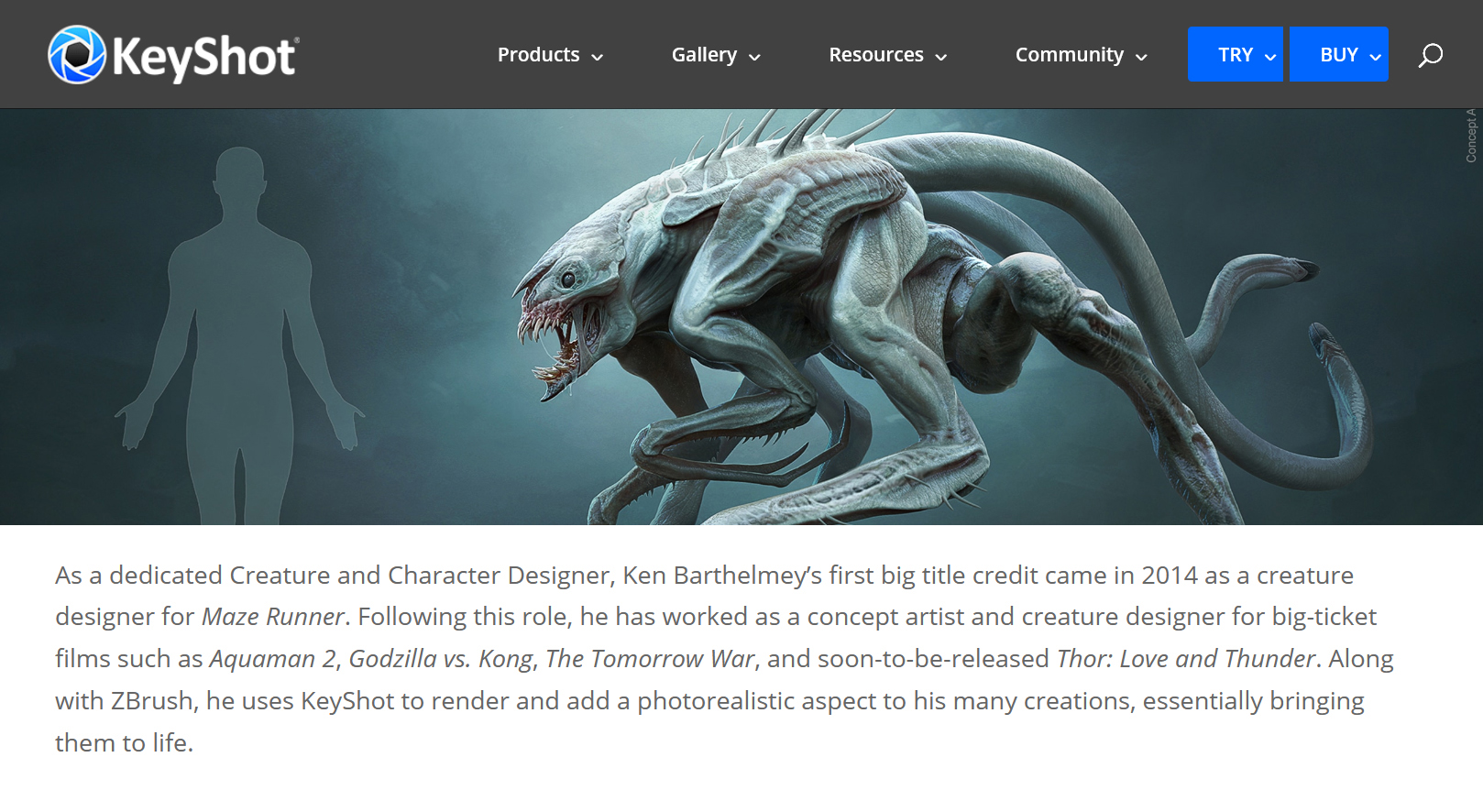 KeyShot
Also KeyShot interviewed me for their latest Artist Feature. I talk about my work process and how I use KeyShot in my creature design for feature films.
You can read the full
interview
on their website.